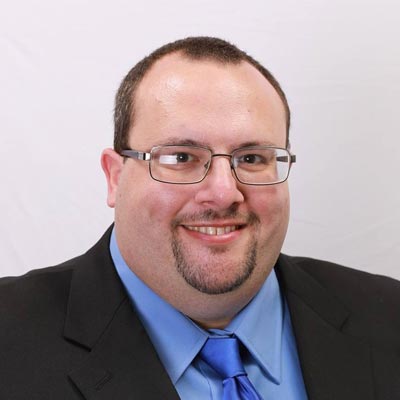 Chiropractor
Joseph Mazzeo D.C.
Dr. Joseph Mazzeo is a lifelong New Jersey resident who grew up in Matawan, NJ. Following graduation from Bloomfield College in 1999, Dr. Mazzeo attended New York Chiropractic College where he graduated in 2002. Upon graduation Dr. Mazzeo received the Dr. Frank T. DeGiacomo Technique Award for his graduating class for outstanding chiropractic adjusting technique among his peers.
Dr. Joseph Mazzeo has been a practicing chiropractor for 16 years and has treated patients in a variety of situations including sports injury, personal injury, and family practice. Dr. Mazzeo works under the belief that each patient is an individual and that no two conditions are exactly alike. Therefore, Dr. Mazzeo offers individualized treatment programs for an array of conditions such as neck pain, low back pain, sciatica, headaches, and other joint pain. He Dr. Mazzeo believes in properly diagnosing and treating the cause of a condition, rather than simply treating the symptoms. Dr. Mazzeo's vast experience gives him a wide knowledge base which allows him to be comfortable in treating a variety of different conditions.
Dr. Mazzeo has worked with many professional athletes including professional MMA fighters and NFL players. In addition, he is credentialed as an expert witness in New Jersey for the interpretation of spinal MRI findings. He is a former college adjunct professor having taught courses in Anatomy & Physiology, Nursing Chemistry, and Microbiology.
Outside of the office Dr. Mazzeo is an avid pool player. He participates in many local leagues and teams which travel to play in national tournaments. His other interests include chess, racquetball, movies, and spending time with his family. He is married to his wife Lyn and together they have three children.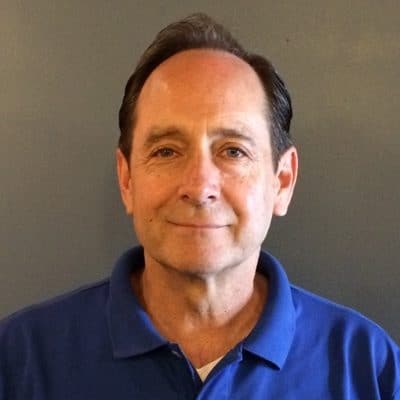 CHIROPRACTOR
STEPHEN W. MORSE D.C.
Dr. Morse is a graduate of Life Chiropractic College where he earned his Bachelor of Science degree in nutrition and his Doctor of Chiropractic degree in 1986.
He has been practicing Chiropractic in Monmouth, Ocean and Middlesex Counties since 1988 and joined Absolute Chiropractic & Massage in 2016.
Dr. Morse has a passion for Chiropractic and is devoted to helping people. He resided in Sea Bright for 30 years and served 3 terms as a Boro Councilman and was also a volunteer Firefighter and Chaplain with the Sea Bright Fire Dept. Dr. Morse has been active in his Church as a lay minister and was a Boy Scout Leader for several years before relocating to Woodbridge, where he currently lives with his family.
CHIROPRACTOR
LAURA FUNK D.C.
Dr. Laura Funk started regular Tuesdays at the Woodbridge location in July of 2018. originally from Somerset county, she attended New College of Florida and graduated with a dual Bachelors in biology and psychology. She became interested in chiropractic care after undergrad, particularly the whole body wellness potential that chiropractic care could provide. 
She attended chiropractic college at Palmer West in San Jose, California where she specialized in elective courses in pediatrics, nutrition, extremities, and musculoskeletal work. After receiving her doctorate, she moved back east to obtain a master's in Applied clinical nutrition at New York chiropractic college, during which she practiced in an office that specialized in chiropractic biophysics and wellness care. Since moving back to NJ in 2010, she has continued pursuing knowledge in the fields of nutrition, muscle techniques, and extremity work through seminars and webinars. She has been working regularly Tuesdays at the Woodbridge location since July 2018.
CHIROPRACTOR
Frank Polverino D.C.
Dr. Frank received his Bachelor of Arts Degree from Rutgers University in 1972 and went on to receive his Doctor of Chiropractic Degree from Palmer College of Chiropractic in 1987. He has since been treating patients for 32 years in Massachusetts, Rhode Island, New York, and New Jersey.
Over his extensive career, Dr. Frank has practiced in all types of chiropractic office settings, caring for men, women, and children with all types of conditions. Dr. Frank's well-known healing motto is: Heal with your head, heart, and hands and educate your patients as they alone are solely responsible for maintaining their health.
Dr. Polverino is married to a nurse and has four children and seven grandchildren and enjoys family and friends, exercise, music, movies, and reading health articles, fiction, and non-fiction.
Dr. Frank is now seeing patients of all ages at Absolute Chiropractic & Massage.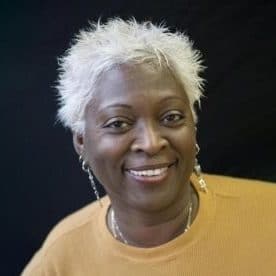 DOCTOR OF ACUPUNCTURE & ORIENTIAL MEDICINE
MARIA PHILLIPS, D.A.O.M., L.A.C.
Dr. Maria Phillips, D.A.O.M., is Doctor of Acupuncture & Oriental Medicine, and is a licensed Acupuncturist in New Jersey and New York. She is a seasoned Health Care Professional with over 20 years of experience and is dedicated to health, wellness and the transformation of body, mind, spirit.
Maria received her Doctorate from American College of Acupuncture and Oriental Medicine, San Francisco, CA. (Integrating Western and Eastern Medicine) focusing on Pain Management and Women's Health).
She graduated with honors from Tri-State College of Acupuncture with a Masters of Science Oriental Medicine. She completed internships with Xuan Wu Hospital of Traditional Chinese Medicine, Beijing, China and Chinese Massage and Tui Na at the Beijing Massage Hospital for the Handicapped. Maria also holds a B.A. from Fordham University and completed postgraduate studies in Clinical Nutrition at the University of Bridgeport in Connecticut. Maria is originally from Barbados. She came to the United States in 1969. Her family has a long tradition of herbal medicine and midwifery. Maria lives with her two sons in Monroe Township, New Jersey.
Honors and Recognition:
In 2007, Maria was recognized and made an honored member of "Montclair Who's Who In Health Care" a publication that Highlights professionals who exhibit the highest standards of expertise and care throughout North America and Canada.
Other Credentials:
Certified - Acupuncture to support Cancer patients, Memorial Sloan-Kettering Cancer Center, NYC.
Certified in Facial Rejuvenation Acupuncture
Certified – Chinese Herbal Medicine
Haven Hospice Volunteer, JFK Medical Center, Edison, NJ since 1997, providing support to the terminally ill and their families.
Cranial Sacral Therapy
Reiki Master
Graduate of The New Seminary of New York, Interfaith Minister and Spiritual Counselor - 1999 (Interfaith is a spiritual philosophy, which honors and values the fundamental beauty and wisdom in ALL religious traditions.
The motto of The New Seminary is "Never instead of ....Always in addition to.")
Zen Studies Society Meditation Practitioner since 1980
Maria is originally from Barbados. She came to the United States in 1969. Her family has a long tradition of herbal medicine and midwifery. Maria lives with her two sons in Monroe Township, New Jersey.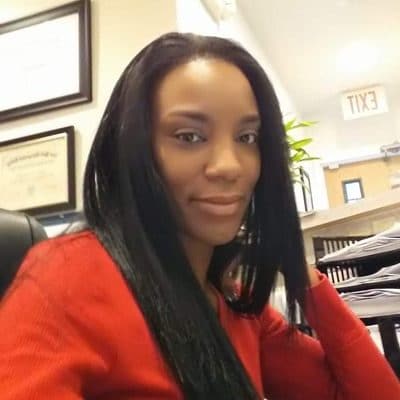 MEDICAL BILLER / MEDICAL RECORDS CUSTODIAN
RANDI BROCKMAN
Randi resides in Perth Amboy, NJ. Randi graduated from East Brunswick High School, East Brunswick, NJ. She graduated from Sanford Brown Institute in 2011 with a NRCSS for Medical Billing and Coding. Randi has 8 years of experience in professional and facility coding, auditing, consulting, compliance, and billing.
She enjoys working closely with health care providers to ensure compliant and accurate documentation and appropriate reimbursement for their services. She has strong skills in analyzing any problems and finding the solutions in a timely and efficient manner. She will work one on one with all of our patients to help with any issues they may have.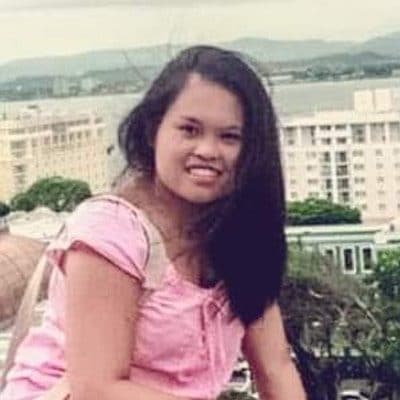 Office Manager
KRISTINE FLORES
Originally from the Philippines, Kristine graduated from Roselle Park High School in 2016 and currently attends Union County College with an anticipated graduation date of 2020. Following her high school graduation Kristine began working as a clerk at the Roselle Park Board of Education and Special Service Department before joining the Absolute Chiropractic & Massage team in 2018.
In her time at Absolute, Kristine has become a valuable member of the team, gaining experience working directly with patients and assisting with other tasks in the daily operations of the office. Her outgoing personality and incredible interpersonal skills have allowed her to become a patient favorite at the office. Her interests outside of the office include attending concerts and hiking.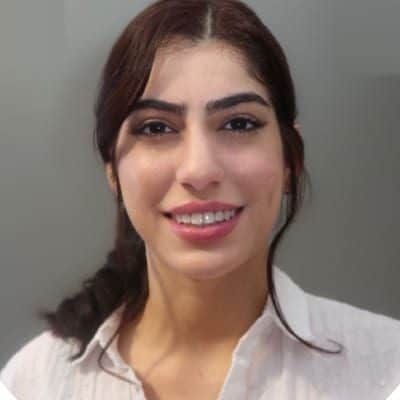 RECEPTIONIST
FABIOLA BULDUAN
Fabiola is a 2013 graduate of Perth Amboy Technical Vocational High School in Perth Amboy, NJ where she currently still resides. Following high school Fabiola entered the workforce as an Operations Clerk, Executive Clerk & Office Lead where she gained valuable organizational and communication skills.
Fabiola joined the Absolute Chiropractic & Massage team in 2019 and is poised to use her exceptional customer service skills to assist our patients at the front desk and on the phone. Fabiola's genuine smile and outgoing personality make her an amazing addition to the staff here at Absolute. As an additional bonus, Fabiola is bilingual and fluent in Spanish. In her spare time, Fabiola enjoys painting and spending time with her nephew.
ACUPUNTURIST
ANN BARLOW-GREEN
Ann Green is a New Jersey licensed acupuncturist who graduated from Pacific College of Oriental Medicine, NY. Her prior education was at Old Dominion University in Norfolk, VA and Columbia University, NY. While at PCOM, Ann did extern-ships at Fortune Society in a clinic that used ear acupuncture for cessation of smoking and other compulsions.
Ann also studied in China briefly. Ann has performed general acupuncture in private and clinic practice for over ten years, treating pain, stress, sciatica, diabetic numbness/tingling, aftermath of brain stroke, side effects of radiation & chemotherapy, as well as many other conditions. Additionally, she is certified in acupuncture for facial rejuvenation.
MASSAGE THERAPIST
TERRI KOSS
Terri Koss is a graduate of the Academy of Natural Health Sciences and is licensed in massage therapy and bodywork in New Jersey and California. In addition, she holds two Bachelor degrees in Science, with majors in Biology and Nutrition. She has additional training in Myofascial Release, Manual Lymphatic Drainage, Elder Touch, and Cupping Massage, and is also a Reiki practitioner and Level 2 Aromatherapist. Terri has specific experience in back, neck, and hip conditions, and has treated all age groups, marathon runners, vehicle accident injuries, joint replacement recipients, and those who are frail, elderly, or in hospice. Terri believes in a holistic approach using a combination of modalities to achieve the unified goal of relief and restored function.
Licensed Massage Therapist
Bob Greiza
My name is Robert Greiza; I am a life long resident of Sewaren. I'm blessed to live in a historic home with my wife, son, and our two beloved pets.
I have been a full-time licensed Massage Therapist, Reflexologist and Reiki practitioner since 2008 after graduating from The Academy of Natural Health Science and Wellness in Woodbridge, NJ.
I also hold a BFA in painting and photography from Kutztown University PA.
My approach to bodywork is like that of an artist often blending styles to better fit the needs of my clients. Through compassionate and careful listening I address individual client needs bringing about a sense of wellbeing and balance. While firm pressure is my strength, relaxation and comfort are still the ideal goals. Working with those who experience chronic pain due to injury, specifically in the shoulders and neck, hips, and those who suffer from headaches and sciatica. Early in my career, I worked with athletes that gave me in appreciation for the importance of physical fitness and stretching which are often incorporated into my sessions.
I have worked at Absolute wellness since 2018. In that time I have learned much about health and wellness from our knowledgeable chiropractors I thoroughly enjoy working with a team that puts patients first! As a member of the staff is my job to prepare people for adjustments. I believe everyone has their own set of life experiences, which deeply affects their personal preferences and needs.
Music has always been a driving force in my life as well. As a musician, I have become more aware of the value of stress reduction in our lives. With my band "…nothing follows", I have gained an appreciation for rhythm and the healing properties of sound, which I plan to pursue further in the future.
"I am and always will be an artist and my career as well as my life will forever be inspired by the spirit of creativity."
OFFICE HOURS
---
Monday
3:00pm - 7:00pm
---
Tuesday
10:00am - 1:00pm
3:00pm - 7:00pm
---
Wednesday
3:00am - 7:00pm
---
Thursday
10:00am - 1:00pm
3:00pm - 7:00pm
---
Friday
10:00am - 1:00pm
3:00pm - 6:00pm
---
Saturday
9:00am - 1:00pm